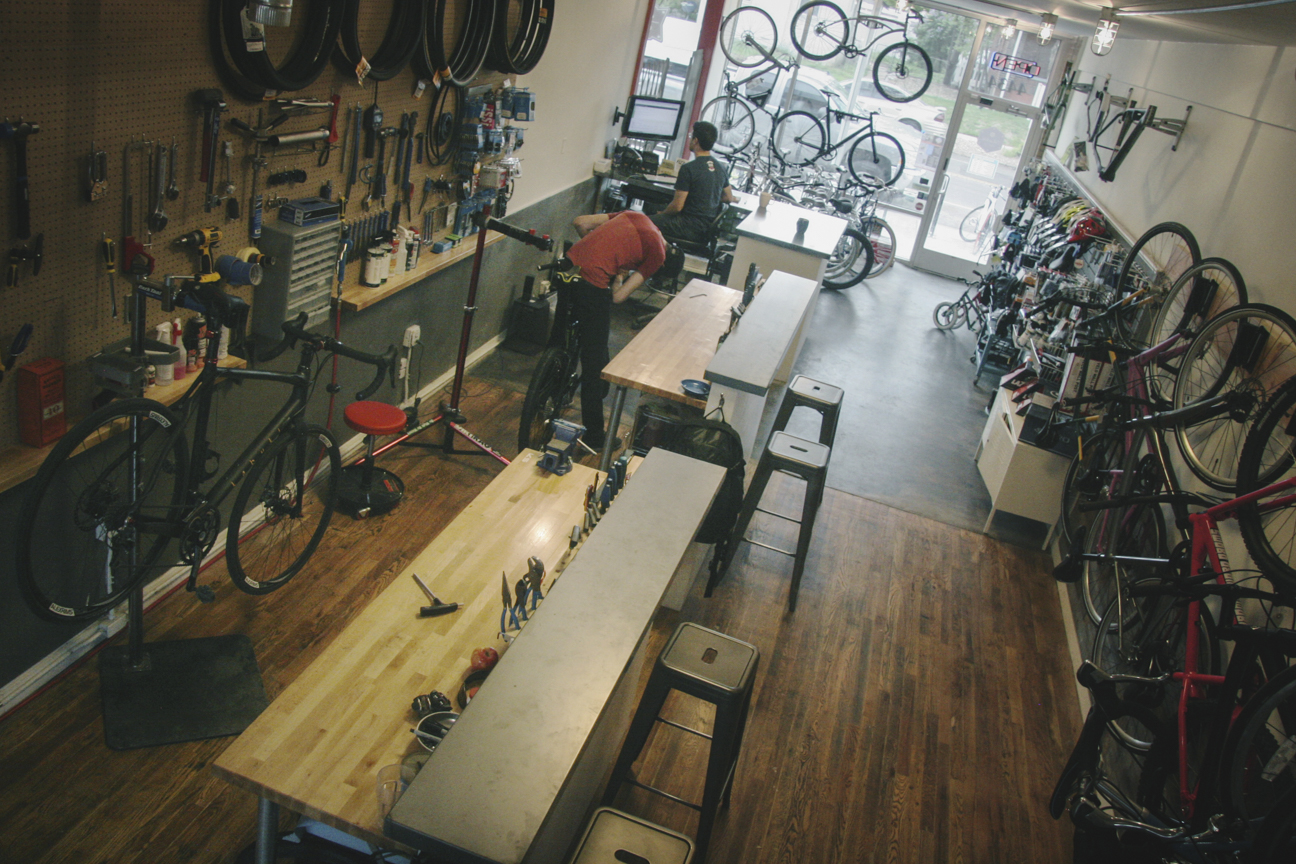 We are a friendly neighborhood bike shop that is dedicated to personal service, whether you need a flat fix or a complete overhaul.
Every repair we do starts with a FREE head-to-toe safety inspection, with no obligation. This helps avoid any surprises or delays, and at minimum we can let you know if your bike is a safety risk. From there, we will talk you through what we find and make a recommendation based on your wants and needs. We offer:
- Tune-ups to save you money on common services:
- Basic $60
- Standard $110
- Deluxe $210
- Mountain bike overhauls, including fork, shock, and suspension pivots.
- Hand-built custom wheels.
- Frame-up complete bike builds, including parts spec/compatibility consultation.
- Shimano Alfine/Nexus internal gear hubs service.
- E-Bike diagnostics for Bionx, Bosch, Impulse, Shimano STEPS,  Giant Hybrid Drive systems.
- Shimano Di2 setup, customization, and troubleshooting.
...and SKIS starting at $25!
No hard sell, no pretentious B.S.
We've all been there--the "shop guy" looks at your bike and rolls his eyes. You ask a simple question and end up getting a lecture that you didn't sign up for, and leave feeling worse than before.
We don't do that here. We endeavor to provide all of our expertise with none of the attitude, since more butts on bikes is good for everyone! Come in and hang out. Enjoy a coffee. Pick our brains. We want to make sure your bike works perfectly for YOU. (and your budget!)